Buying a home is one of the most important - and expensive - purchases you will ever make. Home insurance should come next. Devastating events like fires, internal water damage, gas leaks, electrical explosions or fires, lightning, wind, hail, and other extreme weather can damage your home - sometimes beyond the point of repair.
Protect your investment and ease your mind with the right home insurance policy. Besides protecting the structure of your home, a good homeowners insurance policy can cover your personal belongings, other structures, medical payments, additional living expenses, and much more.
Insurance protects your home and personal assets

Insurance satisfies your mortgage lender

Home insurance provides you with coverage for your home's structure as well as your personal belongings. That includes the personal property that belongs to you and certain family members living with you.

Home insurance can also cover liability costs for injuries to other people and sometimes even their possessions while they are on your property.

Mortgage lenders typically require that you have insurance for the duration of your loan.




Ensure your home is always protected. Should your insurance lapse, your mortgage lender may re-insure your home with the insurer of their choice. That insurer's premium may be much higher than a traditional home insurance policy and provide only limited coverage.. The mortgage lender may then require you to pay that higher premium until you obtain your own policy.
This easy guide will help you make sense of home insurance costs and assist you with choosing a policy
At Comma Insurance, we continuously evaluate trends and conduct data analysis to track the home insurance industry. This easy guide to home insurance costs is designed to help you understand:
How insurance companies calculate prices
What factors determine your premium
How to determine the right coverage level for your policy
The factors that can raise or lower your premium
Why prices are different across the country
How to find discounts
What Does Home Insurance Cover?
Home insurance policies typically offer different types of coverage that can include:
Dwelling Coverage
Dwelling coverage pays to repair or replace damages to the house and any attached structures resulting from covered perils, subject to any applicable deductible. Along with the housing structure itself, dwelling coverage will typically cover the cost to repair damage to any fixtures such as heating systems, electrical wiring, permanently installed air-conditioning units and plumbing systems.
Personal Property Coverage
Home insurance can also cover the actual cash value or replacement cost of your personal property, including any appliances, furniture, electronics, certain equipment and clothing, including insured items that may be stored offsite in some cases.
Other Structures
Along with the main dwelling structure, your home insurance policy can pay for damages to other structures on your property such as separate garages, guesthouses, tool sheds, pergolas, freestanding storage rooms and fences.
Personal Liability Coverage
Personal liability can cover certain financial losses if you are legally responsible for injuries to people on your property, including any related medical bills.
Additional Living Expenses/Loss of Use
Some insurance policies include coverage for living expenses such as rent or meals if your home is not habitable due to a covered loss.
Coverage Limits
Your dwelling coverage should be calculated based on the full cost to replace your home, and you should review it frequently to ensure the figure reflects current labor and material prices.
Coverage limits for other coverages are usually expressed as percentages of your dwelling limit. The National Association of Insurance Commissioners (NAIC) provides the following table for reference:
| | |
| --- | --- |
| Coverage Component | Typical Limit of Coverage |
| Dwelling | You Choose (typically within a range provided by your carrier) |
| Other Structures | 10% of Dwelling Coverage LImit |
| Personal Property | 50% of Dwelling Coverage Limit |
| Loss of Use | 20% of Dwelling Coverage Limit |
| Personal Liability | You Choose, in increments of $100,000, normally starting at $100,000 |
| Medical Payments | You Choose, in increments of $1000, normally starting at $1,000 |
An insurance agent can help you determine how much dwelling coverage to buy during the initial stages of the purchasing process. From there, you can assess coverage for other policy components that are derived as a percentage of the dwelling coverage. For example, if your dwelling coverage limit has been set at $300,000 and loss of use is 20%, your coverage for additional living expenses if your home becomes uninhabitable from a covered peril is limited to $60,000.
How Home Insurance Is Calculated
Pricing home insurance costs for most companies requires striking a balance between competitive pricing and the predicted frequency and severity of future losses. Prices that are too low may result in a carrier's inability to pay claims, while high prices may send prospects to competing insurance companies. Staying competitive in current market conditions requires complex data collection to determine profit-maximizing rates that prospective customers can afford. The factors that typically go into that analysis include:
1. Home Location
Your home's location is one of the most significant factors that determines the cost of homeowners insurance. Areas with extreme weather like Texas or Florida can be nearly ten times more expensive than places like Utah where natural disasters are less frequent. Weather events like hurricanes, tornadoes, and hail can devastate entire communities in minutes, forcing insurers to pay out billions of dollars in property damages.

To illustrate the difference, here are the five most affordable average costs of homeowners insurance by state according to homeinsurance.com:
Hawaii: $442
Vermont: $733
Utah: $784
Oregon: $840
Pennsylvania: $851
In contrast, homeinsurance.com lists the following states as having the most expensive annual premiums:
Oklahoma: $4,053
Nebraska: $3,547
Kansas: $3,535
Texas: $3,087
Mississippi: $2,530
Other factors besides extreme weather include zip codes, population density, crime rate, local infrastructure like fire departments and adequate policing, in addition to historical loss frequency and severity for the area. Rural areas typically have lower home prices when compared to high-value properties in city centers, which sometimes helps with insurance costs. However, sometimes those rural homes have little or no fire department support, which can lead to higher rates. Some urban areas with high population density tend to have higher crime that results in more expensive insurance rates. There isn't a standard formula that is used to calculate rates nationwide, and each policy quote is calculated using multiple factors.
2. Home Price and Cost to Rebuild
Another important factor that goes into calculating home insurance is a home's replacement cost. An expensive home built with high-quality materials with a complex design costs more to insure than a smaller, simpler model. To illustrate the difference, a study by the (NAIC) determined the following ranges for the most common policy type as follows:
| | |
| --- | --- |
| Average Premium | Coverage Amount |
| $870 | $100,000–$125,000 |
| $1,467 | $400,000–$499,000 |
| $2,149 | $500,000+ |
The above figures depend on additional factors that include local labor costs, construction costs, construction type, home style, and special features such as skylights, fireplaces, sunrooms and recreation areas.
3. Coverage Amount
Along with the cost to repair or rebuild your home, other types of coverage typically included when quoting a standard home insurance policy are:
Other structures on the property
Personal property (equipment, furniture, clothing and appliances)
Loss of use (should you need to evacuate your home for covered repairs)
Personal liability
Medical payments
Premiums typically can increase or decrease depending upon the desired level of coverage.
4. The Age and Condition of Your Home
Older homes with complex design elements and costly construction materials typically command higher insurance premiums. Accordingly, older homes may have outdated electrical and plumbing systems that may pose a higher risk and increased replacement cost.

Other factors to consider include whether the home is made of wood or bricks, whether it's built on a slab or a conventional foundation, the type, age, and condition of the roof covering, and any applicable plumbing, electrical, or heating updates. The increased fire hazards associated with wood frame homes or older heating and electrical systems usually result in higher premiums, for instance. Older roofs, no matter how well maintained, are often more prone to damage from wind or hail. And homes built on conventional foundations with a crawl space usually result in lower cost to repair damage from busted pipes. Along with all these factors largely outside your control, the home's current condition also weighs heavily into the cost of a home insurance policy. Poorly maintained homes may pose greater hazards when compared to well-maintained homes that have been updated over time.
5. Personal Credit History
Insurers in some states use your credit rating as part of an "insurance score" when calculating your premium. While this is a different rating than a credit score and doesn't adversely impact your credit score when a carrier pulls the report, it's often calculated in a similar way to include factors such as existing debt and bill payment history.
The measures you can take to improve your insurance score are similar to your credit history that include paying credit card bills on time and debt consolidation.
6. Enhanced Safety and Security Systems
You may qualify for discounts if your home has a security system and advanced safety features. These include fire alarms that instantly alert the fire department, security systems connected to a network that contacts the police department, safety doors, secure windows, deadbolts, sprinkler systems and other safety features that may entitle you to a discount.
7. Deductible Amount
Some insurance companies may give you the option of raising or lowering your deductible - the amount you must pay upfront before the carrier's coverage begins paying out on your claim.
The deductible amount is a matter of personal choice and risk tolerance. If your home suffers $10,000 in fire damage and your deductible is $2,000, the insurance pays $8,000 if that claim is approved on a replacement cost policy. Since higher deductibles translate to lower risk for the homeowner's insurance company, you may be entitled to a lower premium if you're willing to consider purchasing a higher deductible policy..
Additional Home Insurance Cost Factors
Additional factors that can affect the cost of home insurance include:
Swimming pools, athletic/sports equipment, trampolines, children's play equipment or other recreational equipment that can result in accidents if improperly used
Use of a wood stove or wood furnace
Using your home as a place of business
Types of pets, including specific dog breeds some insurance companies will not cover
Hobby farming activities such as raising chickens or keeping bees.
Tips to Lower Home Insurance Costs
Homeowners can lower their insurance costs through several ways that include:
1. Increase the deductible.
A higher deductible will nearly always result in a lower premium. Try setting it to the largest amount you can afford to easily pay if you ever need to file a claim, but be careful not to set it so high you can't afford it!
2. Renovate key home structures

You may qualify for discounts if you reinforce areas of your home through investments such as:
Roof replacement
Hail-resistant roofing
Plumbing, heating, and electric upgrades for older homes
While the initial costs of these updates or upgrades may be high at first, they can increase the overall value of your home while making it a safer place to live, and some of them have the added benefit of reducing your insurance premiums.
3. Remove structures not in use
You may be paying for structures no longer in use on your policy. If you have an old shed or dilapidated garage that's beyond repair, you may want to consider removing those structures to lower your premium.
4. Bundle several insurance policies in one
Some insurance companies reward customers that purchase multiple policies. Inquire with your agent about any potential discounts if you move all your policies to the same company.
5. Pay for small claims yourself
Multiple claims may label you as a high-risk client and drive up your premium. If you have a minor claim that's not far from your deductible amount, you may want to consider paying it out of pocket to avoid filing too many claims.
6. Use an Independent Agent
Prices on the insurance market can fluctuate. That's why it's best to work with an independent agent who represents multiple carriers and can make sure you are paying a competitive rate. Just make sure to investigate any new policies because they can differ significantly between insurance companies.
Let Comma Insurance do the work of finding insurance for you
Are you looking for helpful advice for buying home insurance? Let Comma Insurance do the heavy lifting by preparing multiple options for you to review and decide on without having to run all over town.
Our licensed insurance professionals will help you evaluate products and coverage levels, and uncover the deepest discounts so you can find the right level of coverage for your home at the right price. As an independent agency, we can work with many insurance companies to find you the best homeowner's insurance coverage for your needs.
---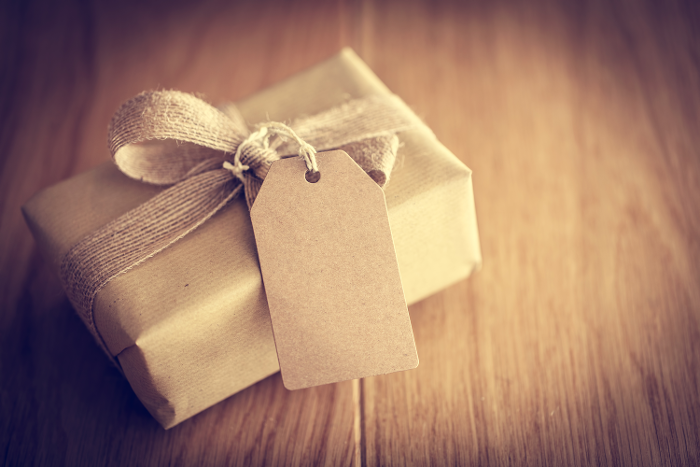 The Seven Things You Should Know About Life Insurance
At Comma, we know finding the right insurance, especially the right life insurance, can be a daunting task. But that's one of the reasons our people...