Homeowners insurance secures your investment, protects your property, and gives you peace of mind. Just like life insurance, you hope you will not need it, but it is so much better to be protected just in case. Trust the experts at Comma Insurance to be one of the top insurance companies - covering all your needs at the best insurance rates available on the market.
Home Insurance Covers Your Building, Property, And Much More
Homeowners' insurance provides coverage for losses and damages to your private residence. This also includes attached structures, separate buildings, furniture, appliances, and personal possessions. It can also include liability against injury to others from some types of accidents that can happen inside your home or on your property.
Homeowner insurance can also include special coverage if your home becomes inhabitable due to a covered loss. Some supplementary expenses that are covered include additional living expenses such as rent and meals while your home is being repaired or rebuilt.
Dwelling Coverage
Dwelling coverage replaces or repairs your home if it suffers severe damage or is completely destroyed from a covered peril. It also covers heating systems, plumbing, installed air conditioning systems, electrical wiring, and other critical foundational fixtures.
Personal Property Coverage
Home insurance covers personal belongings if they are damaged or destroyed from a covered peril. That can include appliances, furniture, exercise equipment, electronics, and clothing. You can even insure items that are in a college dorm room, storage locker, or warehouse.
Supplementary Structures
Your homeowners' insurance policy can cover free-standing garages, tool sheds, guest cottages, fences, and other valuable structures not attached to your home.
Personal Liability Coverage
Standard home insurance policies can also include personal liability coverage if someone is injured on your property. That can also include damages caused by family members to someone else's property.
Supplementary Expenses/Loss of Use

Disaster can strike, destroying your home to the point where it's no longer habitable. Your insurance policy can cover you in those stressful times by providing rental and meal expenses while it's being repaired or rebuilt.
What Does Homeowners Insurance Cover?
Most standard home insurance coverage typically provides "all-risks" or "open peril" coverage from unexpected events such as:
Accidental fires
Lightning
Hail and wind
Explosions
Smoke
Riots
Vandalism
Weight of ice, snow, or sleet
Falling objects
Theft
Accidental or sudden water damage
What's not covered by standard home insurance?
Depending on your home insurance company, some perils are not covered such as:
Earthquakes
Non-accidental fire
Flooding
Sinkholes
Mudflows and landslides
Wear and tear
Negligence
Mold, rust, or corrosion
Pet damage
Pests or rodents
Government action
Types of Home Insurance Policies
There are eight different types of homeowners insurance. Each type provides different coverage options according to the property type, covered perils, and personal property insured.
HO-1: A minimal single-family insurance policy that covers your dwelling and personal property at actual cash value
HO-2: Similar to HO-1, HO-2 includes more covered perils and covers the replacement cost of the home
HO-3: Standard home insurance policy that covers most perils and includes the replacement cost of personal property
HO-4: Renters home insurance policy that covers personal property and liability
HO-5: Similar to HO-3, HO-5 includes the total replacement cost of your home and personal belongings. HO-5 also offers higher coverage limits for expensive possessions such as furs, jewelry, and high-end electronics
HO-6: Condo owner coverage
HO-7: Mobile home coverage
HO-8: Insurance for homes that fail to meet other policy standards
Supplemental Insurance Types

Some insurance policies don't cover damages that may be an issue depending on your location. These include events like earthquakes, floods, sewer backups, and sinkholes. That's why some homeowners choose to take out supplemental insurance policies such as:
Earthquakes
Earthquakes typically aren't covered by standard home insurance policies. That's why some homeowners may take out earthquake insurance. Note: some carriers will not cover earthquakes if determined to be "man-made", check with your agent first.
Flood Insurance
According to the Insurance Information Institute, flooding occurs in roughly 90% of all-natural disasters in the US. On top of that, a single inch of water can cause $25,000 of home damage. Standard policies usually don't provide flood coverage. For an average cost of $700 per year, flood insurance can protect your home and personal property if flood-related water damage occurs.
Animal Liability Insurance
Over 4.7 million dog bites occur each year, according to the CDC. Animal liability insurance can protect you from expensive damages caused by your pets, including medical bills and replacement or repair costs for property damage.
Sinkhole Insurance
Up to 40% of the country is at risk for sinkholes, according to the US Geological Survey. Sinkhole insurance protects your home from the devastating damage sinkholes can cause to the foundation, including any areas under your property.
Sewer Backup Insurance
Sewer backups are common in areas that receive a lot of rain. Most standard policies don't cover damage caused by preventable events like failed tree maintenance or degraded pipes.
High-Value Item Insurance
Standard home insurance policies may not have your desired level of coverage for the total value of your property. High-value item insurance can cover expensive items like jewelry, antiques, high-end electronics, and fine art.
How Much Does Home Insurance Cost?
There's a lot that goes into calculating a homeowners insurance quote such as:
1. Home Location
Your home's zip code is one of the most critical factors determining the price of homeowners insurance. Insurance companies use several location-based factors when determining your rate that can include:
Climate
Earthquakes
Population Density
Crime Rate
Local Infrastructure (like fire and police departments)
2. Home Replacement Cost
Homes built with high-quality materials that have a complex design typically cost more to repair or replace. Other factors include labor costs, construction costs, home-style, construction type. Some design features also affect the replacement cost, such as sunrooms, skylights, recreation areas, and fireplaces.

3. Home Condition and Age
Older homes typically have higher insurance premiums, especially if they have complex design elements and outdated electrical or plumbing systems. Wood homes usually command higher rates due to fire hazards when compared to brick. Your home's overall condition also factors heavily into the cost of insurance.
4. Deductible Amount
The deductible is a significant factor in your home insurance premium. Higher deductibles can typically lower your overall premium and vice versa.
Other Home Insurance Price Factors
The cost of home insurance also depends on other factors that can include:
Accident risk from swimming pools, trampolines, and play equipment
Wood stoves or furnaces
Doubling your home as a place of business
Pet types
Homeowner Insurance FAQ
Does home insurance cover earthquakes?
No. Supplemental earthquake insurance can be purchased to cover earthquakes
Does homeowner insurance cover fires?
Not in the case of a non-accidental fire. If you file a claim and are found at fault, then you are liable for any damages.
Does homeowner insurance cover my car if it's damaged in an earthquake?
No. If an earthquake damages your car, your car insurance usually covers any damages.
Is home insurance lower on new construction?
Yes. You can save up to 25% when insuring a newly constructed home.
---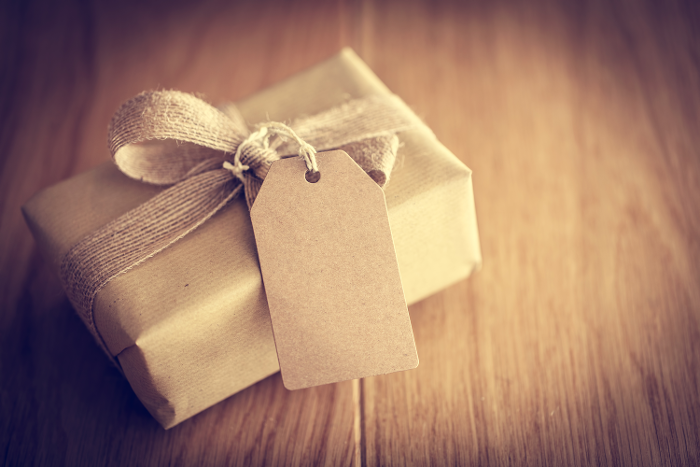 The Seven Things You Should Know About Life Insurance
At Comma, we know finding the right insurance, especially the right life insurance, can be a daunting task. But that's one of the reasons our people...