We all want the best possible experiences life has to offer. That should include the right insurance coverage options from one of the top home insurance companies. Are you covered by a top home insurance company? How would you know if you were?
If you recently purchased a home, you know home insurance is a must. It can be tempting to choose an insurance quote that saves money and hopes you don't need to file a claim. Yet, it's always worth it to shop around and do your research, both on coverage options and home insurance companies. You want to get the best coverage for your money, as well as make sure that your insurance premiums are in the hands of a reputable company with great financial strength.
If you've paid off your home, you may want to save money by looking at your coverage options. Or, if you've recently renovated your home, you may decide it's time for additional coverage.
How supportive will your current home insurance company be? Will their customer service be ready to serve you? What about their claims process if something happens? Will you hear back with a new insurance quote if you're looking to reduce your coverage?
In this article, you'll learn everything you need to know to determine if a top home insurance company covers you. So if you're unhappy with your current home insurance coverage, want an insurance quote, or have questions about your insurance coverage options, give Comma Insurance a call.
We don't work for home insurance companies. We help you find the best options from them. We save money for our clients. We're here to answer your questions.
Top Home Insurance Companies: Is Bigger Better?
The idea that bigger is better is an idea on which fast-food restaurants thrive. You can "upsize" your meal for just a few cents. Getting more food at the cost of your spare change certainly sounds like a great idea, but a bigger business doesn't necessarily mean that you will have a better experience. It is not about the size of the insurance company: It is about your needs and whether or not they are being met as the client and whether the home insurance company can provide you with the coverage you need.
Let's take home insurance complaints as an example. A recent survey published by Forbes.com relied on data taken from the insurance department in each state. It included complaints related to home insurance companies. The most common complaints about larger home insurance companies included processing claims, applying payments, bad settlement offers, and claim denials. You need your home insurance company to be there for you when it matters. It doesn't matter whether it is a problem with your payment or account or a claims process concern.

Coverage options are also important. Top home insurance companies should educate you about your coverage options during the insurance quote process. This is important because the standard home insurance policy only covers certain things related to your home and personal property. For example, if you're worried about flooding, you need a separate flood insurance policy. If your insurance company doesn't take the time to explain your coverage options and educate you on how your insurance policy works, you may need to consider finding a company in the insurance industry that will place all of their focus on you.
Small insurance companies can often offer more personalized service from start to finish than bigger companies. We pride ourselves on developing a one-on-one relationship to provide the best customer service experience, from insurance quote to the claims process and everything in-between.
How to Compare Home Insurance Companies
Since standard home insurance is an important part of homeownership, we want to help you learn to compare home insurance companies so you can choose the right one for you.
Coverage Options
While you need to choose coverage options for your standard home insurance policy that fit your budget, it is also important to cover you during your time of need. As a general rule, people choose to have personal property coverage of at least 50% of their dwelling coverage. So, for example, if your dwelling coverage is set at $300,000, personal property coverage would be at least $150,000 on most policies. That may seem excessive, but if you need to file a claim because of a catastrophic event, you'll be glad that you have the coverage.
Yet, personal property isn't the only thing you should know about. For example, you should be informed on liability coverage (generally $100,000 to $500,000), additional living expenses, other structures coverage, and medical payments ($1,000 to $5,000).
Then, there are standard home insurance policy options. HO-3 insurance policies are the most commonly chosen policies. Still, you may need to buy extra coverage for certain events since a traditional HO-3 policy only covers perils specifically named in the policy on losses to things like your personal belongings, and it may not pay enough to replace those items even when there is coverage.
There's also HO-5 insurance, which is sometimes known as comprehensive or premier coverage because it typically covers everything except what it specifically states it does not cover. Although an HO-3 policy can often be endorsed to add these coverages typical on an HO-5, it can be hard to know which endorsements to ask your agent for. Please talk with your agent about this coverage before you choose it. HO-1 and HO-2 policies are not popular and are extremely limited. They only payout for damages that are specifically listed in the policy.
Does your insurance company answer your questions about coverage options?
Customer Service
Everyone has experienced terrible customer service. Yet, when you're dealing with your insurance company, a bad customer service experience is the last thing you want. It doesn't matter if you want to get an insurance quote or file a claim. Top home insurance companies should be there for you!

How long is your hold time? For example, if you work with a local agent of a big box insurance company, do they call you back when they say they will, or do you have to keep calling them? How was their claims process? Were you transferred over and over again? How were you treated during your call?
Customer service is a make-or-break experience for home insurance companies, and it should be. But, first, you need to know that you can rely on the insurance company when you need them.
Satisfaction Ratings
You aren't alone in wanting to make sure that you have a top home insurance company. Of course, it's easier to look at a checklist related to policies, customer service, and the claims process, but how much does that tell you?
You can also consider the opinions of others who pay for a home insurance policy. Each year, the JD Power website creates a list that provides a satisfaction survey for home insurance companies. For 2020, their survey found that customer satisfaction was related to customer service and reputation.
Do You Save Money on Your Insurance Premiums?
Many factors can impact the price of your insurance premiums. One of those factors is your credit score (in some states). Another factor is the age and condition of your roof and other major home systems such as plumbing and heating. There are several other factors as well. Some factors may be things you can address, and some may not be things you can address or address. For example, you may be very attached to your dog and not wish to rehome him, although his breed causes your insurance premium to be more expensive.
Does your home insurance company educate you on ways that you may be able to save money on your insurance premiums? For example, can you bundle your other insurance policy needs with them to save money? Are they supportive of you raising your deductible to make your insurance payment more affordable?
Shop around. The Insurance Information Institute states that the financial health of insurance companies can be very beneficial in helping you choose the right company. While shopping around, you should get insurance premium quotes from at least three insurance companies. Working with an independent agency like Comma can make that process easy since we work with 20+ insurance carriers and can help you get multiple options.
Company Reviews
We all look online for reviews. Your home insurance company should be no different. From Google Reviews to Twitter to Facebook, it is important to find out what others are saying about the home insurance companies you are interested in using. You should also ask your friends and family members too.
What About Discounts?
Discounts are one of the best ways that you can save money with a home insurance company. Does your insurance company offer discounts? Some home insurance companies get very creative with the discounts that they offer. Others provide very few discounts. Ask about them!
Home Insurance Companies: Do Their Customer Service Agents Care?
Customer service is the one constant when it comes to home insurance companies. You talk to a customer service agent when you begin the insurance quote process if you have questions about the claims process and when you need to file a claim. The real question is: do their customer service agents care?
How do you feel when you have to call customer service for billing questions, policy questions, or the claims process? If you feel dread, anger, or anxiety, that's a sign that you should get an insurance quote from a different home insurance company to test out a different customer service experience! You need a customer service team that cares all of the time and a team that supports you when you need them.
Their Claims Process Is Easy
The claims process at any top home insurance company should be easy to understand and navigate. This isn't only about customer service. It is about making the claims process less stressful.
This only makes sense. After all, the purpose of home insurance is to help you get back to normal after a loss. It doesn't matter if this is a dwelling loss or personal property loss. Your insurance premiums went toward making sure that you can get your life back. So the claims process and the ability to file a claim should make sense to you and be simple.

Additionally, the claims customer service team should be friendly and easy to contact over the phone or through a mobile app. The team should be able to answer your questions as well as get back to you quickly. Their mobile app and website should keep you up-to-date about your claim.
The claims process should not make your life stressful. It should be helpful.
Top Home Insurance Companies Make Getting an Insurance Quote Easy
The year 1990 was 31 years ago. Why are we pointing that out? We point that out because now we have the internet and cell phones. Phone-based 24/7 customer service is practically the norm, but websites fill in the gap where it isn't. There is simply no need for getting a home insurance quote to be difficult. Top home insurance companies make getting an insurance quote easy. If you want to call in and talk to customer service, you should be able to do that. However, if you prefer to get an insurance quote on your time, you should complete the process on their website.
If you're interested in additional coverage, that process should also be simple. Can you log in to run the numbers? Can you make a quick phone call to get the information you need? Do you have to wait for a phone call?
How to Get the Best Coverage Options
Getting the best insurance coverage options first means making sure that you have the coverage you need to rebuild your home and replace your personal property if it becomes necessary. We understand that it is important to save money and to get the best possible coverage for your money. Yet, when you are shopping for standard home insurance, it is crucial to keep in mind that finding the cheapest policy isn't the best coverage option.
Keep the JD Power survey from 2020 in mind. Those buying standard home insurance policies are more concerned about customer service and the company's reputation than they are about what they spend. And where does a company's reputation come from? The same general place that an individual's reputation comes from: does the company do what they say they will do? Consider why you need standard home insurance. First, you need it to protect your investment: your home. Second, if you need to file a claim, you need to know that the company will be there for you and do the right thing. When a home insurance company does the right thing, they earn a good reputation with their customers.
When insurance companies aren't charging properly, they may not have the financial strength they need to properly pay on claims, properly pay their customer service agents, or even stay in business. Those are problems you certainly don't need. To get the best coverage options, look for home insurance companies that offer you the claims and customer service experience you both want and need.
Home Insurance Companies: How Is Comma Different?
Home insurance is a necessity. But, if you're looking for an insurance quote from a home insurance company that's different, Comma Insurance fits the bill. We don't work for insurance companies. We work for our clients. At Comma, we provide personal attention to each of our clients. We help our clients save money by shopping around on their behalf.
Using our knowledge and experience of the home insurance industry, we provide our clients with great service and develop individual relationships with each of our clients. We understand that your needs change over time. Comma works to educate while saving you time. You don't have to waste your time making calls and getting quotes. We do all the legwork for you!
Top Insurance Company Perks: Comma Goes the Extra Mile
At Comma, we're not here to just sell you an insurance policy. We're here to work for you. We know how important it is for you to have the right insurance coverage for your home and personal property. That's why we work with so many carriers so you can compare options and pricing with your Comma agent instead of having to call all over town.
That's right – Comma Insurance is your personal assistant for insurance shopping. You have the conversation with us about your insurance needs; we research what options are available for you and then help you decide which one is right for you! As a result, you get the small agency attention you want and need while creating a relationship with a respected insurance company.
With big insurance companies, you're stuck with what they offer. With Comma Insurance, our goal is your happiness. Your happiness is the ultimate perk. Our goal is to find the right home insurance from the right provider for the right price.
We're also available when you need us, even if you have a quick question!
Start Your Insurance Quote with Comma Now
Personal relationships? Expert advice? Insurance agents interested in what's best for you and not what's best for a single insurance company? What's not to love? If you're ready to find out what home insurance happiness can be like, start your insurance quote now!
---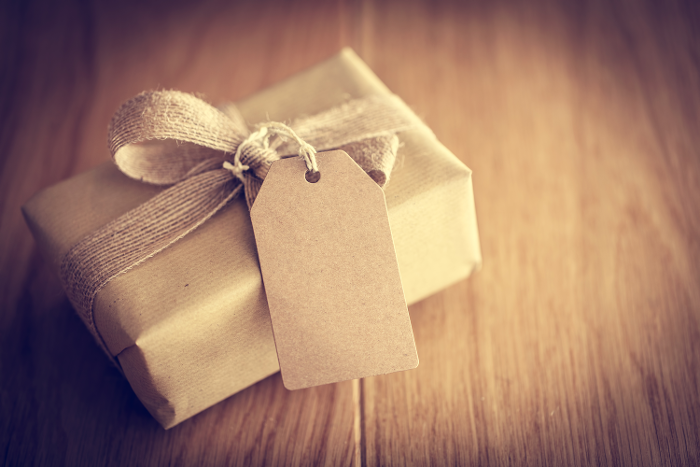 The Seven Things You Should Know About Life Insurance
At Comma, we know finding the right insurance, especially the right life insurance, can be a daunting task. But that's one of the reasons our people...