At Comma, we know finding the right insurance, especially the right life insurance, can be a daunting task. But that's one of the reasons our people come to work each day – to help you sort through the confusion and find the policies to fit your life.
No one wants to talk about it. There aren't people out there who love to shop for it. However, life insurance is one way you can show your family how much you care even when you're no longer here. But how do you find the right life insurance? Where do you even start looking?
We sat down with Insurance Advisor, Michael Richards, discussing all things life insurance to get a handle on how to shop for it and what you should know. Michael's been in the insurance business since 2003, and it's his love of helping people that keeps him coming back to work each day. "Ultimately I like to help people, that they have the knowledge, and that they are protected," Michael says. "I see value in that."
You Should Know About the Different Types of Life Insurance
The three main options in life insurance Michael believes people should be aware of are Whole Life, Term Life, and Universal Life. People should be discussing their options for life insurance with their financial advisor (if they have one). They should be asking about whether they're looking for whole life, term, or some combination. They should also be asking about the possibilities of converting all or a portion to whole life.
Term Life
This is the type of life insurance most insurance agents feel most comfortable discussing with their customers. It is more of a protection for your loved ones to be able to continue with their lives in your absence and expires after a set term. Since it is more of a protective measure, insurance agents feel that term life often falls within their wheelhouse.
"With Term Life Insurance it's much more flexible," Michael said. "That need is really – I want to make sure the house is paid off and the kids are through college, the cars are paid off, I don't want my spouse to have to worry about money. That need may be great for the first 20 years or 30 years – but over time that can be flexible, and you can reduce policies."
Whole Life
A lot of people don't know the difference between Whole Life and Term Life. Whole Life policies are just that – they last for your whole life.
"Whole life policies are just that – they are with you your whole life – or at least with most companies until you're 100," Michael said. "If you get there you win the prize and cash out. But unless you buy a policy when you're an infant, they get increasingly more expensive because there is an "investment" type feel."
Universal Life
Universal life is one of the more flexible policies out there, but it's a lot more complicated, and as a consumer, you must be more in tune with it and pay a lot more attention to it. It's much more of an investment product than any sort of protection coverage.
Other Life Insurance Topics You Should Know
Once you have a handle on what types of life insurance are available, and what you're looking to purchase for yourself and your family – then there are a few more tips both Michael and all of us at Comma would like to share.
Not all policies are created equal
"Some places are just there to sell you a policy but not all policies are created equal – especially with life insurance. One of the big factors most people don't consider is that sometimes a sacrifice in the overall amount would be better for your spouse than to have to fight for a year or two with the insurance company – rather than just have a company come and give you the money that you're owed."
Understand the exam
When it comes to life insurance, for a lot of people what they purchase really comes down to price. "This is what I want, this is what the financial planner said I should have, and this is what the online calculator said I should have," but they don't often know what goes into finding out what their final rate will be. Many companies require a physical exam – to assess your health and risk – before assigning you a final rate.
If you don't go through an exam – you're often going to see the policy at a higher rate, or the policy won't be from one of the best companies. Oftentimes people don't ask the questions that really matter; they just ask about the bottom-line rate.
"Typically, I find that the companies that don't do an exam aren't as reliable," Michael says. "If you think you are generally healthy and you think you can get through the exam okay – I say, get the exam."
There are multiple payment tiers
When you are getting quotes for life insurance from different companies, it's important to understand that there may be as many as 15-20 rate tiers you could fall within based on your exam – health and risk factors. You may fall near the cheapest "Adonis" health tier, but you may not.
"You always want to ask – what's the highest I could pay? What's the lowest I could pay – People don't really know to ask those types of questions," Michael suggests.
Get what you can afford now
Getting life insurance is a longer sale and it's a deeper conversation than auto or home insurance. It's a much more personal and emotional purchase because no one likes to talk about their death or the death of their spouse. People are oftentimes more emotional about it so it takes longer. It's not a tangible asset, like the kids' braces, so people think they will get to it next month (or next year).
However, people at any age can have an accident and leave their loved ones without their light – or the safety of having them around. Even if you think you can't afford life insurance right now, it's a good idea to find a small policy you can include in your budget.
"Even if the policy isn't a big one, start where you can and adjust from there," Michael says. "One thing people don't understand is that nobody has ever said 'they left me too much' or 'I wish I didn't have this money when the policy is paid out."
Be forthright with your agent
When you are talking with your agent about life insurance it is going to get personal. The questions you need to prepare to discuss are the most personal questions. You will talk about EVERY health issue and every past doctor record. If you want to work with your agent to get an accurate rate before you've had your exam done, then you have to be open with your agent.
"We're not asking because we're nosy," Michael wants to remind you. "We're asking because that's our job. We're trying to understand the risks and then we can place the risks properly for you. The more honest you are with your insurance agent – no matter what type of policy you're shopping for – the better off it is for you in the end at getting your rate and making sure you have the appropriate policy with the right company."
Life Insurance is a gift to the living
"One of the more meaningful experiences I've had with life insurance payments was when a husband died unexpectedly, and I was able to hand his wife a check for something like 1.5 million dollars," Michael said. "She was able to have the flexibility to make decisions about whether she wanted to continue to live on the farm and what she and her kids were going to do."
But just having a memory like that – shows your loved ones that you cared. You cared enough to make sure they would be taken care of, even if you weren't there, and that you consistently took the time to make the payments. Each time they were due, you showed how much you cared for your loved ones by making those payments happen.
Life Insurance is worth the effort
No matter what stage of life you're in, there is a life insurance option that makes sense for you. If you use these tips to help you prepare, you should be able to navigate the waters of shopping for the right policy a little more smoothly.
If you're ready to discuss life insurance today – whether to get the process started or simply to ask a few more questions – don't hesitate to reach out to our insurance enthusiasts at Comma. We'll help you find what you need.
---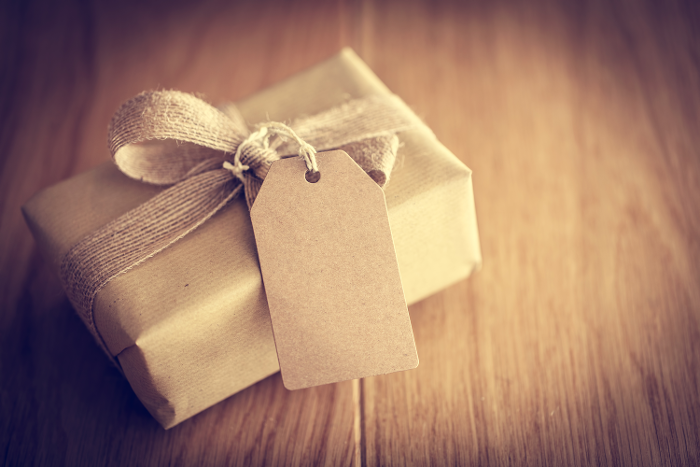 The Seven Things You Should Know About Life Insurance
At Comma, we know finding the right insurance, especially the right life insurance, can be a daunting task. But that's one of the reasons our people...