Imagine finally purchasing your dream home and buying a home insurance policy to protect your investment. You might believe your needs are covered, but that's not necessarily the case.
Not all insurance policies cover damages that may be common where you live - like floods, earthquakes or sewer backups. That's why it's always a good idea to explore your options for supplemental homeowners insurance. It can provide you with the coverage you need at times when you didn't know you needed it.
Supplemental insurance provides maximum protection and priceless peace of mind.
Many homeowners learn their standard policies don't provide insurance coverage after tragic events strike. Depending on your circumstances and where you live, these eight types of supplemental insurance ensure you're covered in most challenging situations:
Fire Insurance
Typical homeowners insurance policies provide only limited coverage for fires, however, few people know that accidental fire is rarely covered. Supplementary fire insurance can be added to your existing home insurance policy to give you extra coverage in case you are found at fault for an accidental fire.
Earthquake Insurance
While the West coast may experience the most earthquakes on average, they also happen in other states along the New Madrid Seismic Zone that stretches from Arkansas to Illinois.
Earthquakes can cause severe damage that extends from the foundation all the way to the top of your chimney. An earthquake insurance policy ensures that the structure of your house, its fixtures, and your possessions are protected if disaster strikes. Although deductibles tend to be very high on these policies to keep the premium affordable, you should consider adding earthquake insurance for additional peace of mind.

Flood Insurance
Flood zones are widespread in some parts of the United States. According to the Insurance Information Institute, 90% of all natural disasters in the U.S. involve some type of flooding, and 20% of all flood claims are filed in low to moderate flood risk areas.
Water can create devastating, irreversible damage. The US Federal Emergency Management Agency (FEMA) estimates that a single inch of water can cause $25,000 of home damage.
Unfortunately, most basic homeowner insurance policies don't provide coverage for water damage caused by floods - even in designated flood zones. The average cost of flood insurance is just over $50 per month, according to the National Flood Insurance Program (NFIP). Considering the high value of your home and personal property, flood insurance may be the wisest decision you can make to protect your investment.
Landslides and mudflows are rarely covered by basic home insurance policies but can sometimes be found within a flood insurance policy. Both mudflows and landslides can occur with heavy rainfall, causing movements of destabilized land and rivers of mud that cause severe damage to all structures in their path.
If you're concerned about the possibility of these incidents happening to your home, check with your insurance agent to see if your flood insurance covers landslides and mudflows to ensure your possessions are protected.
Animal Liability Insurance
The CDC estimates that over 4.7 million dog bites occur each year. While many of these aren't severe, some can result in serious injuries, and others have been fatal. Animal liability insurance protects you financially in the event of damages or injuries caused by your pets, including medical bills and costs to repair or replace any damaged property. If you have a furry friend in your home, check to make sure your home insurance policy includes animal liability coverage, and that there aren't any restrictions on the breed of pet you own.
Sewer Backup Insurance
The idea of a sewer backup flooding a home with raw sewage probably terrifies a lot of people - especially since it can happen to both new homes and older ones.
Most home insurance policies will not cover damage to a home resulting from a clogged or backed up sewer line. This valuable coverage can often be added as a supplemental protection onto your home insurance for only a few dollars per month, potentially saving you thousands of dollars when disaster strikes.

High-Value Item Insurance
While your insurance company will often cover items that are stolen or damaged as part of a standard policy, the basic level of coverage included on the policy may not be enough to cover the full value of your personal property.
Items like antiques, jewelry, fine art, high-end equipment, and electronics can be costly to repair or replace, and many of these types of items have limited coverage on a basic home insurance policy. High-value item insurance, also called "personal articles insurance" or a "floater", can ensure you are properly covered if your possessions are lost or damaged due to a covered peril. An added benefit is that many of these personal articles policies offer coverage anywhere in the world, at an affordable price, and often with little or no deductible.
Comma Insurance can get you the coverage you need at the most competitive rate
When it comes to supplementary insurance, the licensed insurance professionals at Comma Insurance can help you determine what types of supplementary insurance are best suited for your needs. We can help you find, understand, and purchase the right level of coverage to ensure your home and valuables are protected when disaster strikes.
---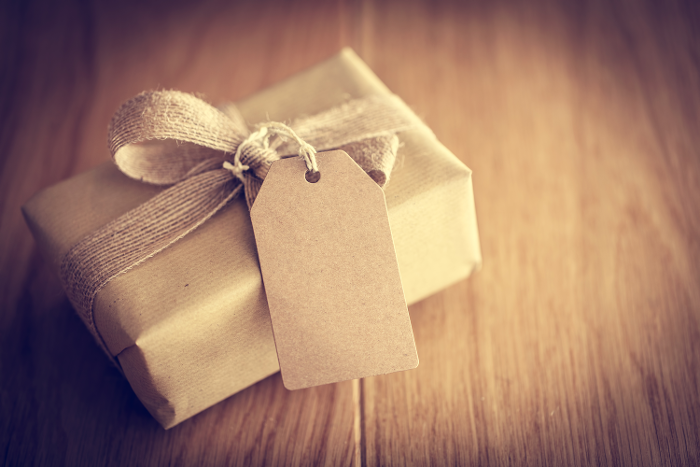 The Seven Things You Should Know About Life Insurance
At Comma, we know finding the right insurance, especially the right life insurance, can be a daunting task. But that's one of the reasons our people...