Home insurance in Oklahoma City is often surrounded by many questions.
Is it required for everyone?

What about coverage options?

Are there challenges to getting homeowners insurance to protect your home?

What is the cost of homeowners insurance?

Should you work with an independent insurance agency instead of an agent who can only represent one company, such as State Farm?
In this article, you'll get the answers to these questions. Home insurance is an important type of insurance to have if you own a home in Oklahoma City. Here's what you need to know about it.
Is Home Insurance in Oklahoma City Required for Everyone?
Home insurance in Oklahoma City is usually required for homes that have a mortgage on them. This is because the lender wants to ensure that their investment (your home) is protected from a natural disaster or other issues. Home insurance provides you and the lender with protection for the home itself, but it can also provide you with valuable coverage for your personal property.
The cost of homeowners insurance is usually worked into your monthly mortgage payment via a process called "Escrow". Basically, in addition to the principal and interest you pay each month to the bank who owns your home loan, you pay about 1/12 of your annual homeowners premium each month. That way, when your policy renews next year, your bank has enough cash in your escrow account to pay your renewal premium.
If you've paid off your mortgage, homeowners insurance coverage is not usually legally required, although it could be required by your homeowners association, depending on where you live. Although you could drop your insurance coverage limits or choose to drop your policy altogether, just keep in mind that if you go that route and a natural disaster damages or destroys your home, an electrical short occurs causes a fire, a windstorm blows shingles off your roof allowing water to ruin your ceilings and flooring, or a pipe bursts in your bathroom and floods your home, you do not have the insurance coverage to help you pay for the costs associated with the repairs, replace your personal property, or pay for you to stay in a hotel if it is necessary to do so.
As mentioned on consumerfinance.gov, it is important for all homeowners to note that while home insurance will protect your home and your personal property, it is not the same as mortgage insurance.
Home Insurance Coverage Options in Oklahoma City
Understanding and choosing the right home insurance coverage options that suit your home and life are important. There are several types of homeowners insurance products available. We will explain a little about each of those policies. After choosing one of those policies, you may want to adjust the coverage limits to better suit your needs.
The most commonly purchased home insurance coverage option in Oklahoma City is an HO-3 policy. It is also referred to as a "special form" policy. According to the National Association of Insurance Commissioners, it accounts for nearly 80% of all home insurance policies issued in the United States. This is the policy that most mortgage lenders require. It covers damage to the home except for a few specifically excluded perils (including wear and tear, floods, and earthquakes).
An HO-5 policy is similar to an HO-3 homeowner's insurance policy but includes some additional coverages. It is also referred to as "comprehensive" or "premier" coverage. In addition to protecting your home from all damage except the perils that are specifically excluded by the policy, all of your personal property is typically insured on a similar, "open perils" basis up to the cost to replace the items, with a few exclusions and subject to an aggregate coverage amount which you agree to when purchasing your policy. According to the National Association of Insurance Commissioners, less than 15% of homeowners in the United States carry this type of policy.
The HO-1 and HO-2 home insurance policies are less commonly purchased. According to the National Association of Insurance Commissioners, together the two types of policies account for only 8% of the home insurance policies sold annually in the United States. These policies only cover losses from the perils that are specifically listed.
After you choose the insurance product that is right for your needs, it is time to choose the proper amount of insurance coverage. Let's start with dwelling coverage because the number one thought should be to insure it for enough to be able to fully repair or rebuild your home in today's dollars. To determine how much you need for your replacement cost, take the square footage of your home and multiply it by the construction costs, and be sure to include an appropriate budget for demolition and cleanup, as you wouldn't rebuild a new home right on top of the destroyed previous structure.

If you need help, call us! We're glad to help! Keep in mind that your replacement cost isn't about what you paid for your home, what you still owe, or your property tax assessment. You need to know what it would cost to rebuild your home if it is necessary--from the ground up. This is Oklahoma City...we never know about the weather (or earthquakes...let's be honest, y'all!).
For the things that you own, that's referred to in your home insurance policy as "personal property." Many policies require you to purchase a minimum of 50% of your dwelling coverage, but you can usually purchase more, so you should consider what you own as well and decide if 50% is enough. You may need more coverage. Take the time to complete an inventory of what you own and what would cost you to replace it if it were destroyed. Again, remember to use today's dollars, not what you actually paid for it.
The Challenges of Getting Home Insurance in Oklahoma City
There are some challenges you should keep in mind when it comes to getting home insurance in Oklahoma City. Our weather is absolutely unpredictable. From tornadoes to ice storms to sudden bursts of hail, it is essential to protect your home from natural disasters and unexpected flooding. You may remember the homes falling into the Cimmaron River in 2019.
In April of 2021, there was an unexpected hail storm in Norman, Oklahoma that destroyed roofs, windows, and siding. And we probably don't have to tell you about the increase in the price of wood for repairs. That, alone, highlights the importance of ensuring you have the proper amount of dwelling coverage in the event there is a catastrophic loss that requires you to rebuild your home. Replacement costs have increased nearly across the board (and nearly overnight too!).
The ice storm in October 2020 took all of Oklahoma by surprise, especially since so many Oklahomans were without electricity for so long. Home insurance can provide coverage for food loss if you add that option to your policy, and can often cover the cost for hotel stays if you're unable to live in your home due to a covered loss.
Many larger homeowners insurance companies may not fully explain to you what your policy doesn't cover. That could be more than a challenge if something happens and you need to rely on your policy. It could be a nightmare. This is why it is so important to understand some of the most basic information about home insurance in Oklahoma and how insurance products work.
What Is the Cost of Homeowners Insurance?

If you have a mortgage, the cost of homeowners insurance to protect your home is often worked into your mortgage payment. According to bankrate.com, most homeowners pay around 1.9% of their average annual income on homeowners insurance in 2021. It is also important to note that this is an average. Several factors can impact the cost of homeowners insurance. This includes the amount of dwelling coverage, personal property coverage, liability coverage, and whether you've filed any claims within a certain amount of time. There can be other factors as well.
What Are the Advantages of Working with an Independent Insurance Agency in Oklahoma City?
There are several advantages that you experience when working with an independent insurance agency in Oklahoma City over working with a larger company. For example, as an independent insurance agency, Comma Insurance works on your behalf. We represent many different homeowners insurance companies instead of just one. We aren't obligated to just one company, so we can give you our honest opinion on the various options you're considering.
We look at multiple insurance products and multiple coverage options. Because we have more options, the cost of homeowners insurance could be dramatically less for you, but more importantly, you're able to ask questions about the options so you can make the most informed decision for you and your family.
We're interested in building our relationship with you: our client. You're our priority, not State Farm or some other big homeowners insurance company. We're looking out for what's in your best interest. Ready to learn how a home insurance agency in Oklahoma can lookout for what's in your best interest and find you better coverage options? Start your free online quote now!
---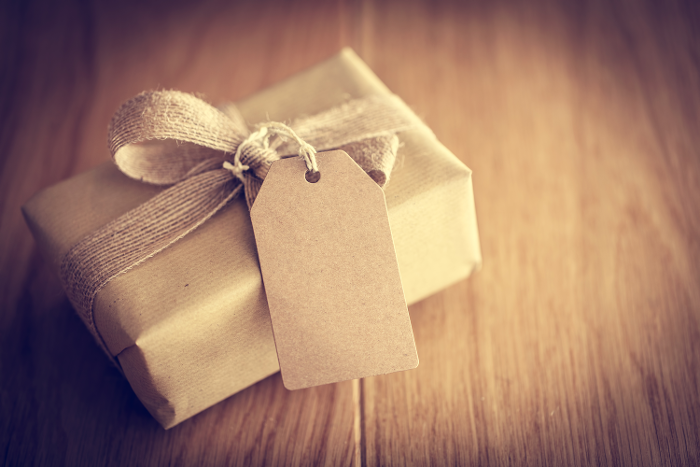 The Seven Things You Should Know About Life Insurance
At Comma, we know finding the right insurance, especially the right life insurance, can be a daunting task. But that's one of the reasons our people...