Consider everything you own, including its size, weight and importance. For a lot of people, their most precious possessions aren't their sofa or television. Most of the time, it's items that can easily fit into a backpack and be sold, like jewelry, gadgets, laptops, precious coins and family heirlooms.
Renter's insurance can cover all of that, and more. A typical renter's insurance policy can provide you with three types of coverage that protect you, your belongings and your living space in unforeseen events like theft, vandalism, flooding or fire. It can also pay for temporary expenses in case you need to evacuate your home for certain insurance-related repairs. Read on to learn why it's important, how it can help you, and how to choose the best policy according to your needs and budget.
Who needs renter's insurance?
Landlords typically aren't responsible for unforeseen events such as extreme weather, accidents or robberies. That's why many people buy renter's insurance - to protect their property and provide coverage during unexpected situations that arise beyond their control.
Renter's insurance is specifically tailored for individuals who own possessions that can be easily stolen or damaged but who do not own the house, apartment, dorm, or condo they're living in. Many valuable items are sensitive to water, lightning,or fire, and the right renter's coverage can help replace them if they are damaged beyond repair.
Do landlords need renter's insurance?
Renter's insurance is specific to tenants who rent, lease, or use a residential property provided to them by someone else. This can include condos, dorms, garage apartments, or even a friend's couch or spare bedroom. Landlords can purchase a dwelling fire policy which helps cover any property damage in the event of a covered loss, such as fire, hurricanes, floods, or hail storms. These types of policies typically cover the building itself along with other structures on the property such as sheds or fences, but it likely won't include any coverage for the tenants' belongings.

Some landlords may require tenants to purchase renter's insurance to live in the building. These details are typically covered in the rental agreement or leasing paperwork.
What is covered by renter's insurance? What's not covered?
Premiums and coverage vary across insurance companies. Typically, a standard renter's insurance policy will cover unexpected events that renters cannot always control, like theft, fire, flooding, and injury to visitors.
A typical policy usually includes three types of coverage:
personal property
liability, and
additional living expenses.
The following table breaks down these various coverage types and what they include.
| | | |
| --- | --- | --- |
| Coverage Type | Possible Coverage | What's Usually Not Covered |
| Personal Property | Depending on your policy, personal property coverage includes the cost to replace or repair personal belongings such as furniture, clothing, jewelry, appliances and electronics, subject to certain limitations | Any personal property that exceeds the limits covered in your policy |
| Liability | Liability coverage can cover certain medical bills if someone is accidentally injured in your home and can often be endorsed to include coverage for slander, libel, and your defense from those charges. | Any liability costs that exceed your coverage limit |
| Additional Living Expenses | Additional living expenses include additional costs like hotel bills and meals that are incurred in case your residence is damaged to the point where it's not habitable | Structural damage to the rental building |
Renter's insurance may cover your stuff even when you're not home
Planning to go shopping or take a vacation? Consider the protection renter's insurance may give you while you're away. Some policies can even protect belongings that are kept in your car or stored in a hotel room.
That means that expensive bikes, laptops and digital devices may be able to be covered whether they're inside your house or at your local coffee shop. It's important to note that each policy is different and will likely include limitations on certain types of items, so be sure to talk to your agent or read your policy about those limitations.
For example, you might have a policy that offers $30,000 of coverage for your personal belongings but it might have a $2,500 limitation for jewelry, so if $5,000 of jewelry was stolen only half of that loss would be eligible for coverage.
Your insurance policy might even cover other people's belongings
Depending on your level of coverage, your policy might be there to catch you if you knock over an expensive vase at a store or a tray of crystal glasses at a restaurant. Be sure to check the insurance policy for details to make sure you're covered.
How much is renter's insurance? How much does it cover?
Unlike some other common types of insurance such as auto insurance or life insurance, you may be able to purchase a good renters insurance policy for as little as $15 a month.
According to data from the National Association of Insurance Commissioners, renter's insurance costs and coverage can vary from state to state.
The average coverage according to the institute for a single, employed, 30-year-old renter with no pets and no prior property claims is $30,000 for personal property, $100,000 for liability and $1,000 for medical payments with a policy deductible of $500.
Deductibles can vary, depending on the insurance company and specific policy. Typically a lower deductible results in a higher premium. Your plan can be adjusted based on your budget and needs and is largely based on the value of your personal property inventory, so be sure to take all those factors into consideration when assessing your renter's insurance quote.
Renter's Insurance FAQ
What is the purpose of renter's insurance?
Renter's insurance can protect you and your belongings in unforeseen events like theft, vandalism or fire. It can also pay for temporary expenses like hotel and meals in case you need to evacuate your home temporarily for a covered repair.
Is renter's insurance worth it?
Considering it costs $15 on average per month, renter's insurance can protect belongings worth thousands of dollars, such as jewelry, furniture, electronics, and your wardrobe.
Does renter's insurance cover damage caused by moving?
Renter's insurance may include coverage for personal property if it was damaged during a move, if that damage resulted from a covered peril. Be sure to consult your agent or carrier to learn more about what is covered on your policy.
Is renter's insurance paid monthly?
Renter's insurance premiums can usually be paid on a monthly, quarterly, semi-annual, or annual basis.
Does renter's insurance cover my belongings when they are outside my home?
Depending on your policy, renter's insurance may cover the value of your belongings when you are outside your home or on vacation. If you have specific questions, a licensed Comma Insurance professional can help you better understand the policy you're purchasing.
Is renter's insurance mandatory?
Renter's insurance is not mandatory on a national level, however some landlords may require it as part of your rental agreement.
---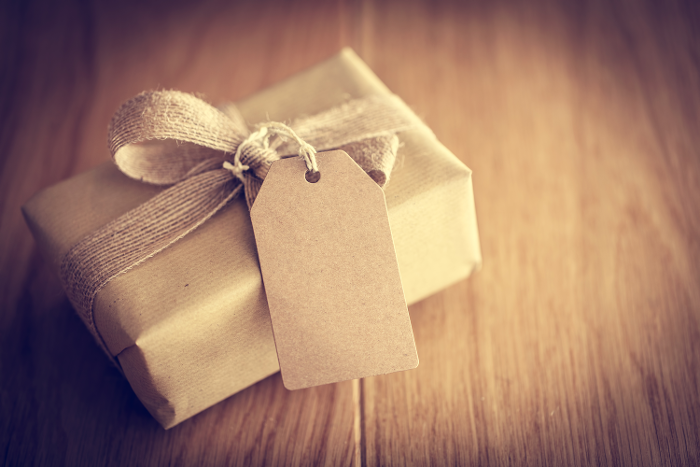 The Seven Things You Should Know About Life Insurance
At Comma, we know finding the right insurance, especially the right life insurance, can be a daunting task. But that's one of the reasons our people...